CAM Konferenssi Euroopan Parlamentissa 9.10.2012
Täydentävien hoitomuotojen lisähyöty kehitettäessä terveyttä koskevia tulevaisuuden suunnitelmia kiinnostaa yhä enemmän myös EU:n parlamentin jäseniä. Juuri suomalaiset parlamentaarikot toivat esille kansalaisten ilmaiseman tarpeen turvallisten ja tehokkaiden täydentävien hoitomuotojen saatavuudesta.
Euroopan Parlamentti järjesti 9.10.2012 suuren CAM-konferenssin, jossa todettiin: näitä hoitomuotoja tarvitaan Euroopassa ja niiden tulevaisuus on turvattava lainsäätäjien ja valvovien viranomaisten taholta. Lisäksi halutaan tukea näihin hoitomuotoihin liittyvää tutkimusta. Tähän mennessä on tiedossa, että täydentävät hoitomuodot mahdollistavat terveydenhoidon kustannusten säästöä, koska ne painottavat ennaltaehkäisyn merkitystä. Lisäksi kroonisten sairauksien pitkäaikaishoidossa näillä menetelmillä voidaan vähentää sairaalahoitotarvetta ja vähentää tavanomaisten lääkkeiden käyttöä.
Conference declaration and call for action (pdf)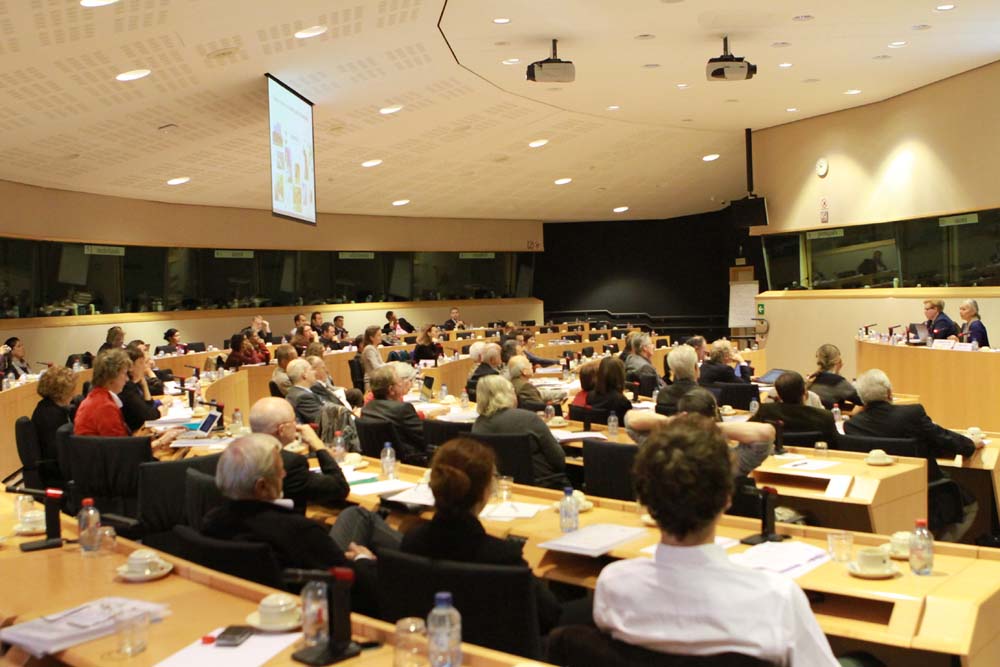 Presentations
Complementary and Alternative Medicine and innovative healthcare
Andrew Long, Professor of Health Systems Research, University of Leeds, United Kingdom Presentation A.Long (pdf)

Patients' motivations for and use of CAM
Helle Johannessen, Professor of Social Studies in Health and Medicine, Institute of Public Health, Faculty of Health Sciences, University of Southern Denmark, Denmark
Presentation H.Johannessen (pdf)
Evidence-base and effectiveness of Complementary and Alternative Medicine
Gustav Dobos, Professor of Internal Medicine, Chair of Complementary and Integrative Medicine, University of Duisburg-Essen, Germany
Presentation G. Dobos (pdf)
Costs and cost-effectiveness of Complementary and Alternative Medicine
Claudia Witt, Professor of Medicine, Institute of Social Medicine, Epidemiology, and Health Economics, Charité University, Berlin, Germany
Presentation C. Witt (pdf)

Complementary and Alternative Medicine in health promotion and disease prevention
Simona Dragan, Professor of Preventive Cardiology and Rehabilitation, Victor Babes University of Medicine and Pharmacy, Timisoara, Romania
Presentation S. Dragan (pdf)
Complementary and Alternative Medicine and chronic disease management
Erik Baars, Professor of Anthroposophic Healthcare, University of Applied Sciences, Leiden, the Netherlands
Presentation E. Baars (pdf)
Complementary and Alternative Medicine for innovative partnerships
Dominik Irnich, Head of Multidisciplinary Pain Centre, Department of Anaesthesiology, University of Munich, Germany
Presentation D. Irnich (pdf)
Innovative use of Complementary and Alternative Medicine in healthcare and public health systems
Torkel Falkenberg, Associate Professor of Health Care Research, Research Constellation Leader - Integrative Health Care, Karolinska Institute, and Director, I C – The Integrative Care Science Center, Sweden.
Presentation T. Falkenberg (pdf)
The CAMbrella project – status and potential impact
Wolfgang Weidenhammer, CAMbrella project leader, Centre for Complementary Medicine Research at the University Hospital 'Rechts der Isar' of the Technical University of Munich, Germany
Presentation W. Weidenhammer (pdf)
EUROCAM Brochure 2012: Complementary and Alternative Medicine - Current status and potential in European Healthcare EUROCAM Brochure 2012 (pdf)
Exihibiton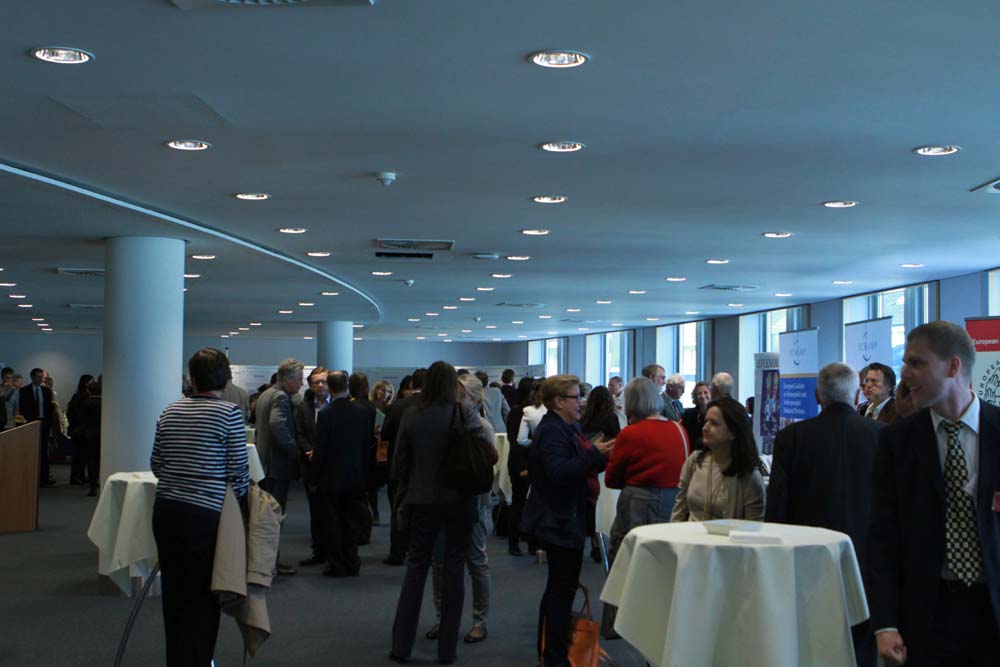 The conference was organised as a joint project of European and international CAM organisations of citizens using CAM, non-medical CAM practitioners and physicians using CAM.
European Central Council of Homeopaths ECCH www.homeopathy-ecch.org
European Committee for Homeopathy ECH www.homeopathyeurope.org
European Council of Doctors for Pluralityin Medicine ECPM www.ecpm-europe.ch
European Federation for Complementary and Alternative Medicine EFCAM www.efcam.eu
European Federation of Homeopathic Patients' Associations EFHPA www.efhpa.eu
European Federation of Patients' Associations for Anthroposophic Medicine EFPAM www.efpam.eu
International Council for Medical Acupuncture and Related Techniques ICMART www.icmart.org
International Federation of Anthroposophic Medical Associations IVAAwww.ivaa.info
Saksankielinen yhteenveto (W. Maric-Oehler): Dt Zschr f Akupunktur 55 4/2012 (pdf)