Upcoming Conferences and Events
---
2020-2022
---

Event: ESIO-Update 2020: Supportive Therapies in Oncology 2.0, Part 2 Nov 12, 16:00 – 18:15
---
13th European Congress for Integrative Medicine 2021, London, UK
<<<Postponed>>>

The 13th ECM Congress in London planned on February 25-27th, 2021 had to be postponed again due to the COVID-19 pandemic to November 5-7th, 2021. 26-28 February 2021
The abstract time and deadlines for the London conference are changed too:
>>> 2nd April 2021 Deadline for Call for Abstracts
>>> 12th April to Monday 17th May 2021 abstract review and decision process
>>> 17th June 2021 speakers will be notified if their abstract has been accepted.
Registration for the 13th European Congress for Integrative Medicine is now open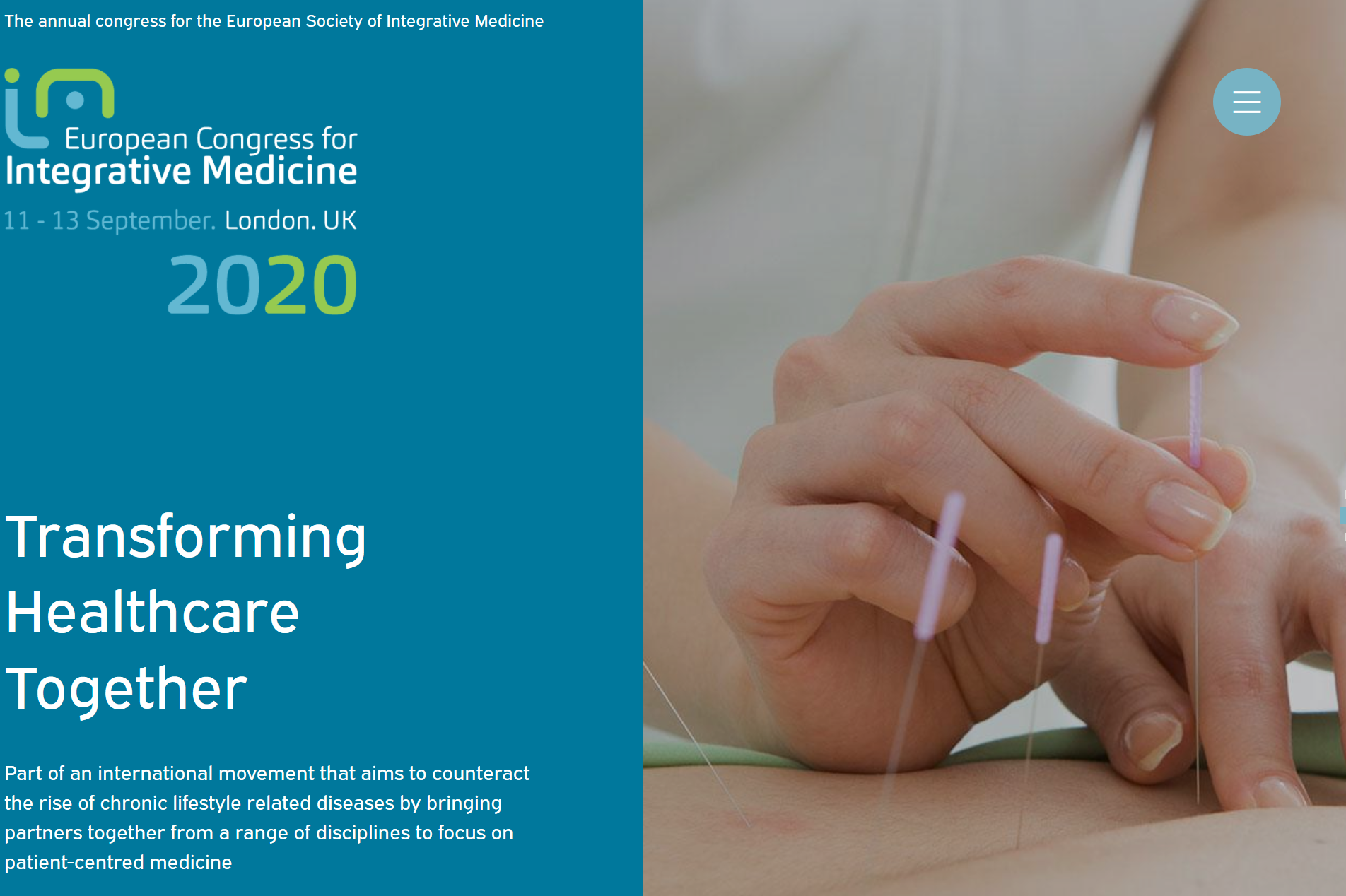 To find out more please visit: www.ecimcongress.com
---
2021
!!! 14th ECIM 2nd World Congress together with ISCMR Florence, ItalyPOSTPONED to fall 2021 !!!
14th ECIM 2nd World Congress together with ISCMR Florence, Italy, May 25-28, 2021
---

Learn more about the 2021 Academic Consortium Symposium

Learn more about the 2022 International Congress on Integrative Medicine and Health