Upcoming Conferences and Events
---
2020-2022
---
II World Summit on Traditional and Complementary Medicine towards an Integrative Medicine
July 16, 17, 18 | July 23, 24, 25, 2021 Live streaming by CABSIN YouTube channel
Organizer: Committee of Traditional, Alternative and Complementary Medicine – Medical College of Peru
---
The ECIM 2021 Congress is moving ONLINE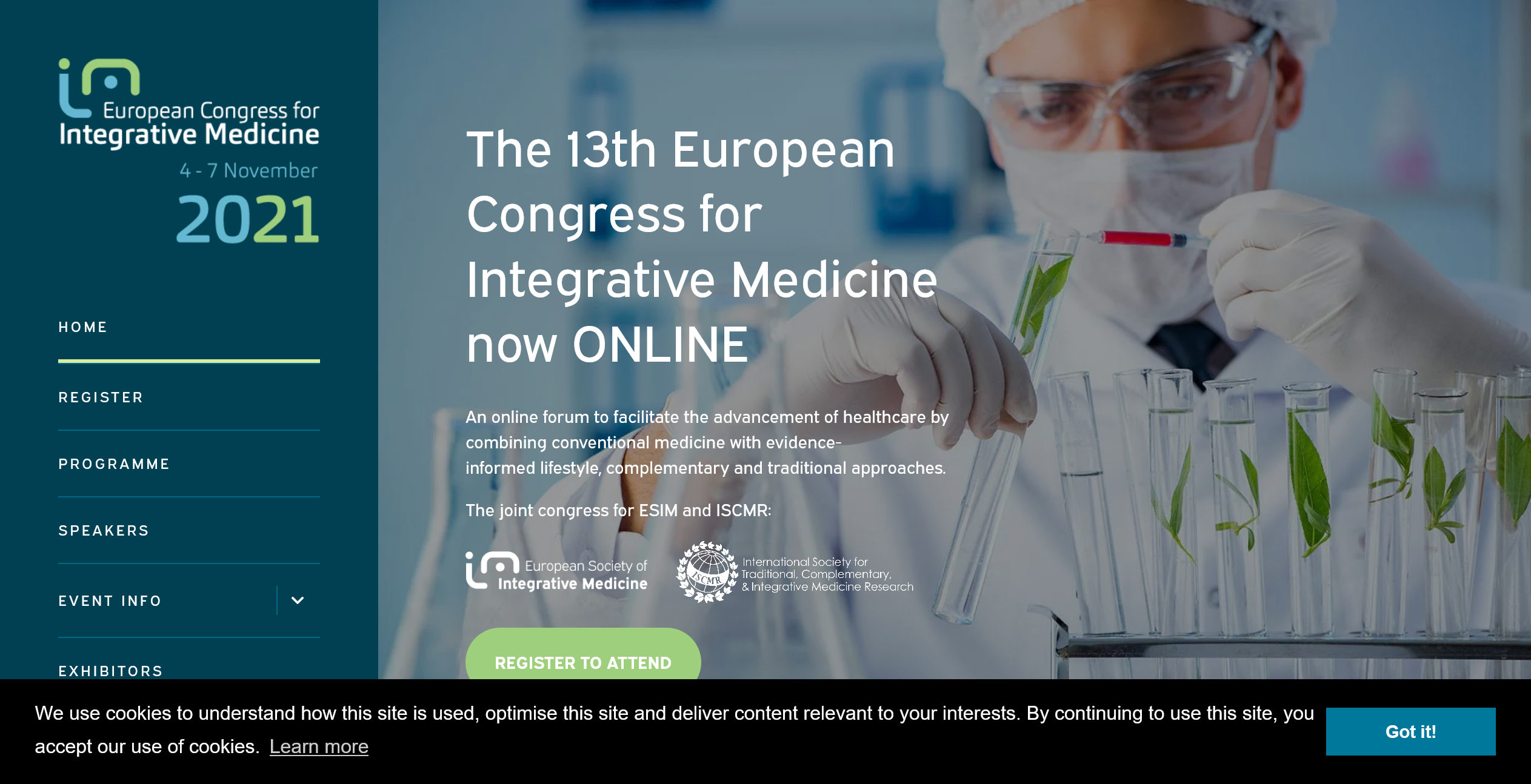 More than 125+ global Integrative Medicine Researchers and Clinicians hosting LIVE presentations and Q&As, running in three parallel sessions over four intensive days – this is a conference not to be missed!
Register now from £150* including recordings *Based on members rate before the early bird deadline of 7th Oct 2021.
To find out more please visit: www.ecimcongress.com
---
2022
14th ECIM 2nd World Congress together with ISCMR Florence, Italy POSTPONED
Please follow the ECIM congress website!
---

Learn more about the 2021 Academic Consortium Symposium

Learn more about the 2022 International Congress on Integrative Medicine and Health
---